Unlocking the Perfect Air Penis Pump: Your Guide to Informed Decisions
Searching for the ideal air penis pump? Look no further. We've distilled the essential criteria into three key elements to ensure your journey towards the right choice is informed:
Cylinder Selection
Step into a realm of efficiency and performance by understanding the importance of cylinder materials. Acrylic or glass cylinders appear as the prime options, offering durability and longevity. Start with a smaller cylinder size before progressing to a larger one. Make sure your penis can fill the end of the smaller cylinder, than buy a bigger one.

Mastering the Gauge
Empower yourself with precision using a crucial component – the pressure gauge. A dependable penis air pump should sport an integrated gauge that provides a clear, accurate reading of pressure levels. Gain control and confidence as you navigate penis pumping processes with precision. Safe pressure control is primordial for safety.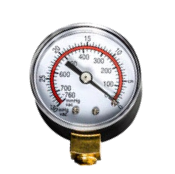 Handle Matters
Discover the significance of an ergonomic handle design. A handle crafted from brass, complemented by a rubberized end, ensures a comfortable grip and minimizes strain.